What does TUG stands for?
TUG means The Unusual Greens, established with the aim of combating food waste. We use unusual, quirky-looking fruits to make gelatos, and we are really proud of them.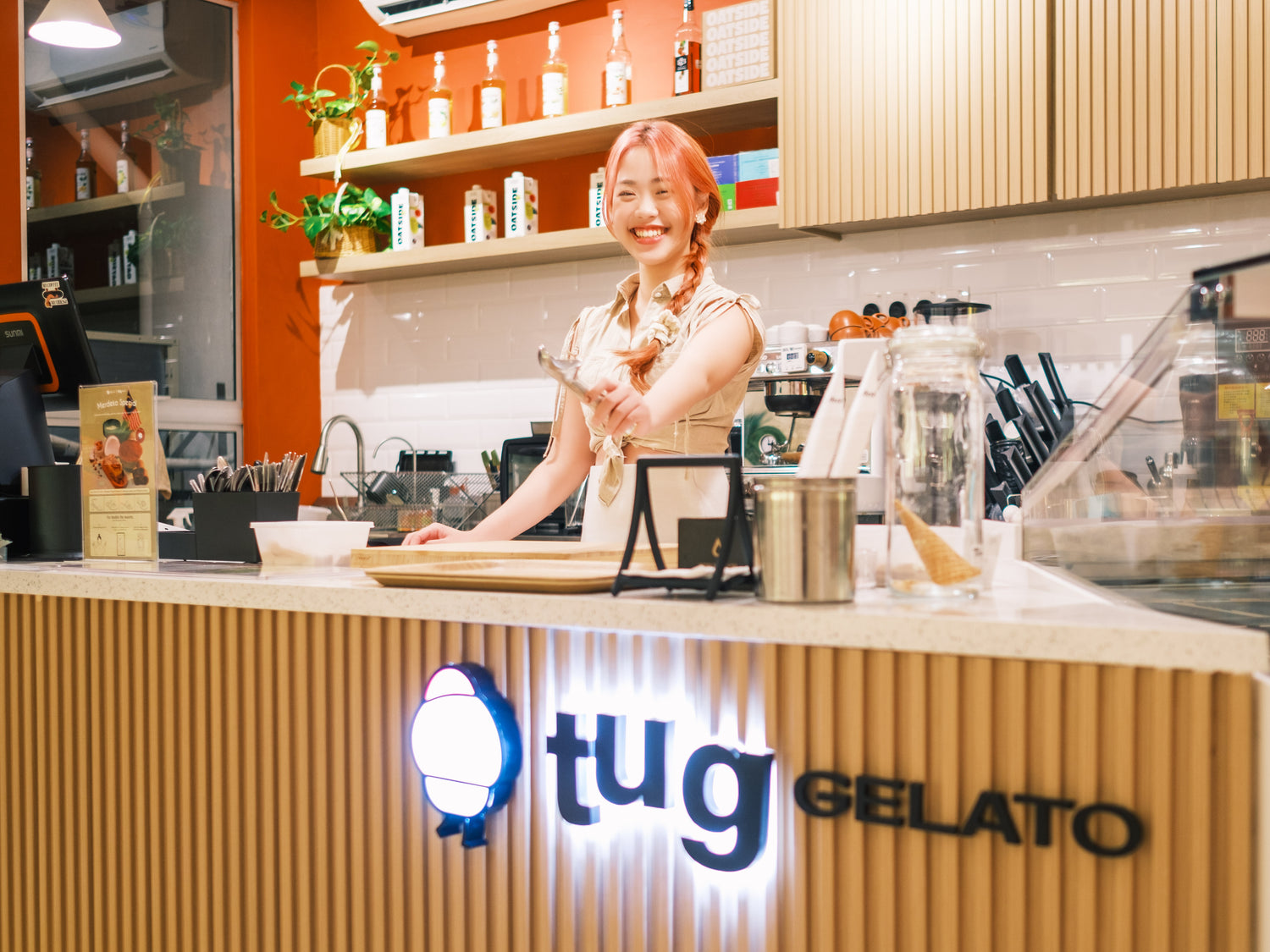 One principle that I hold dear is: Food should feed people as long as it's edible.
Through a simple delicacy like (italian) ice cream, I hope to spark conversations about food waste and raise awareness about how we value food, first starting from Malaysia.

- Hailey, Founder of TUG.
So what are unusual greens anyway?
Superstar fruits, unique and bold, From the crowd, they stand out cold. Not the prettiest, nor the best, But in our gelato, they'll be put to the test.

With each scoop, a new delight, A taste that's sure to ignite. We redefine what's valued in food,
Cosmetic standards are no longer crude.

These fruits may not meet the mold (shape), But in our gelato, they'll be untold. A flavour burst that's oh so grand, In every scoop, you'll understand.

So come and taste, don't be shy, Our gelato is a reason to try. With superstar fruits, it's clear to see, That we're redefining food's true beauty.

Try our Gelato